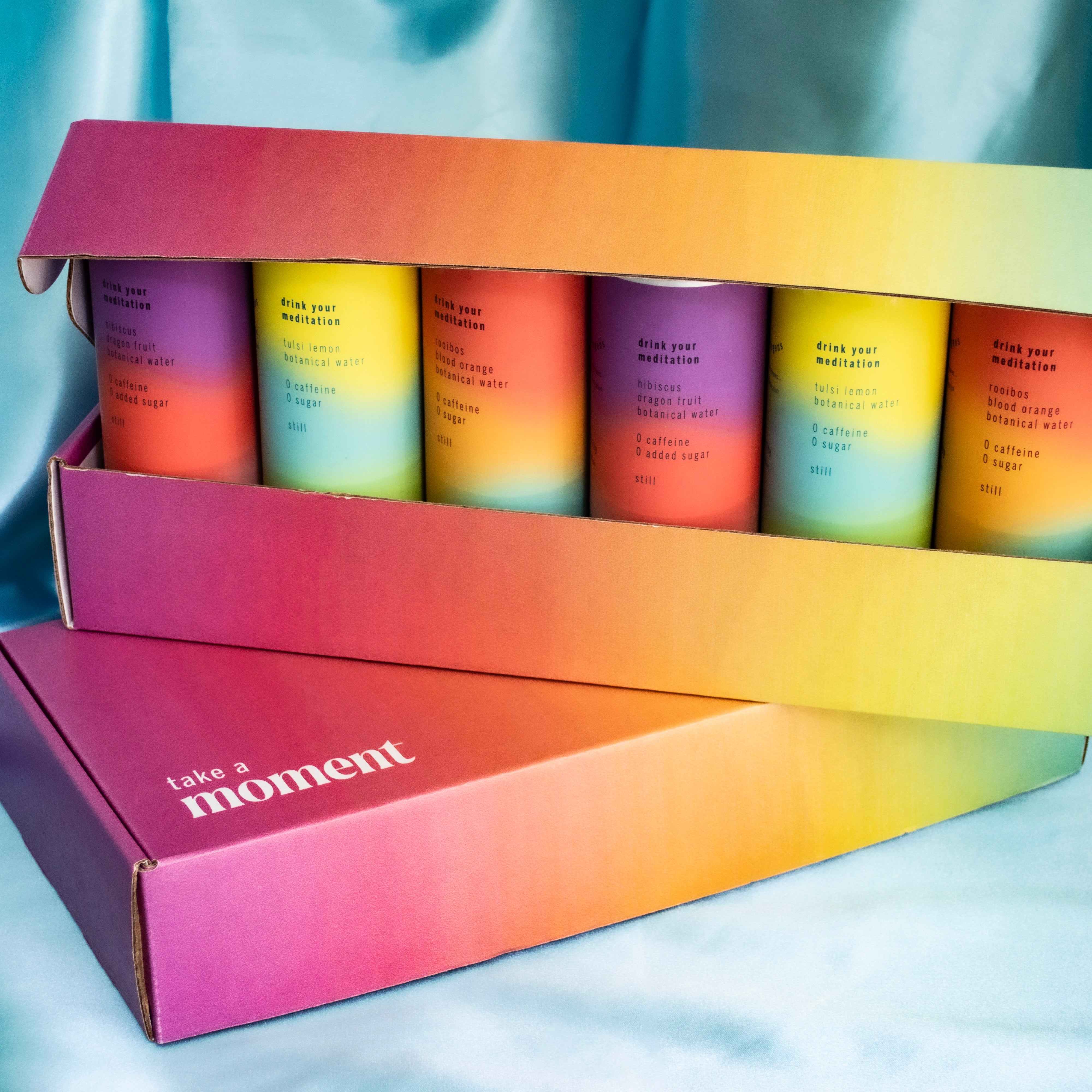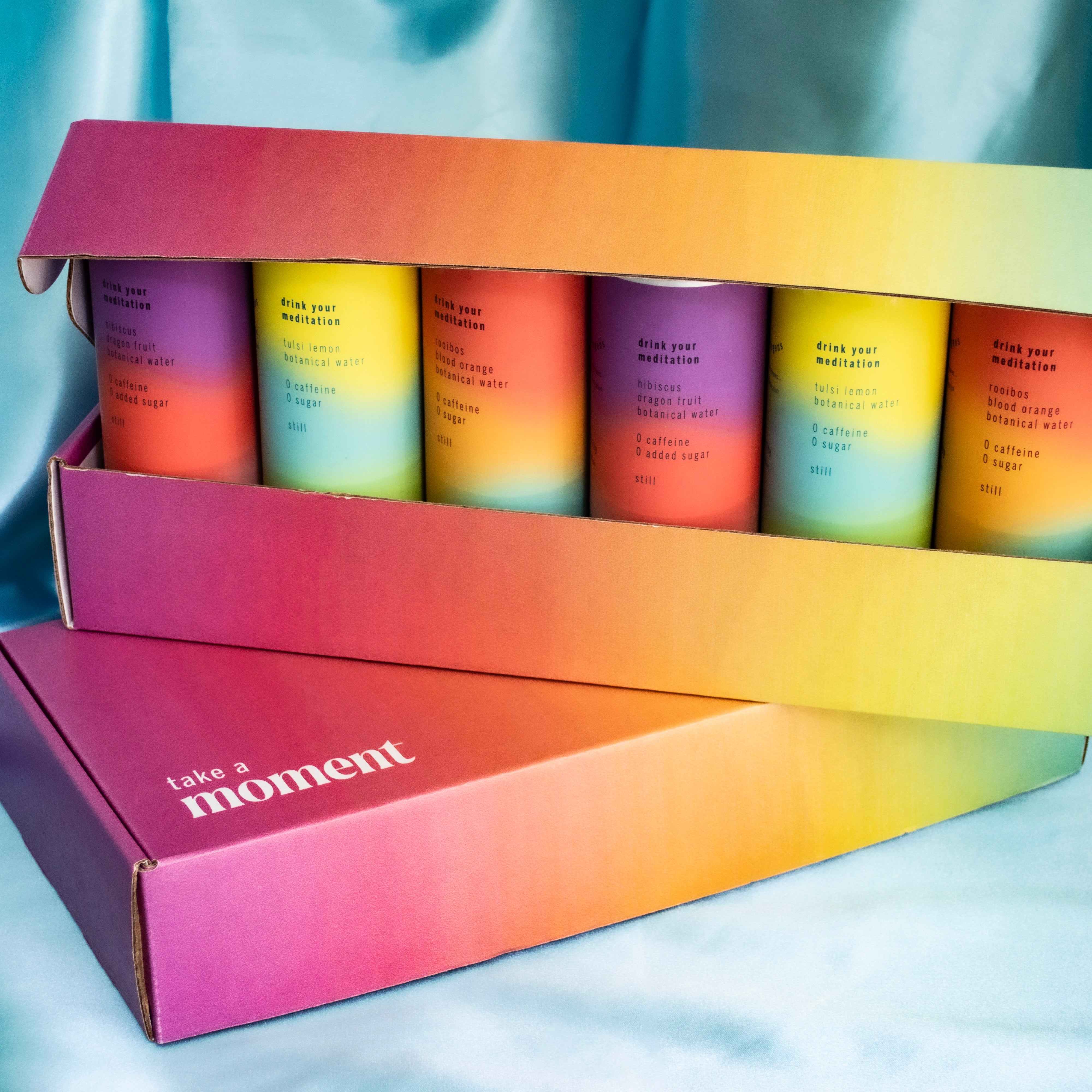 moment still & sparkling giftbox
6-Pack Giftbox | $25
Current flavors in the gift-box: blueberry ginger, blood orange, spiced mango, cherry hibiscus, lychee mint, and plum ginseng
Refreshing fruits like black cherries, summer blueberries, sweet plums, and more
Healthy botanicals such as ginger, hibiscus, mint, and jasmine
Adaptogens such as L-theanine, ashwagandha, chaga, and ginseng
free shipping on all orders!
Sign up to know about our latest drops!
ingredients & nutrition
moment still & sparkling giftbox
INGREDIENTS
celebrate flavor
Relieves stress, balances cortisol levels, and enhances the immune system
Supports gut health and boosts the mood
Increases alpha brainwaves and improves mental clarity

Enhances brain cognitive function and promotes mental balance

Detoxifies the body and elevates the mood
Sweeter than your average lemon and full of powerful nutrients
All of the Good
None of the Bad

no

caffeine

no

added sugars

no

artificial flavors
LOVE IT!

The best! Thank you!

-Kendra 🦋

4 stars

I do feel relaxed after I haven't found a flavor im in love with yet. There is no bad after taste which is great. Just waiting to find a flavor im crazy about.

Candus H.

Verified Buyer

Great substitute for wine!

LOVE LOVE LOVE these drinks. They provide me the calm ritual I need in the evening without the unhealthy side effects of wine. Great replacement!

Kitty E.

Verified Buyer

lovely surprise

These taste good, very different from each other. Good on their own but can imagine trying them with seltzer too. Pretty packaging!
Reviews Loaded
Reviews Added