burnout is characterized by constant stress.
Burnout is defined as chronic stress or exhaustion that is characterized by continual lack of energy, negative feelings toward work and other responsibilities, and reduced efficiency or motivation for doing daily tasks.
everyday responsibilities and lack of self-care are key factors contributing to burnout.
Overwhelming responsibilities was the clear leading cause of burnout among survey respondents. The second-most factor was a lack of time for self-care or relaxation, which is a likely related response to overwhelming responsibilities.

self-care and improved sleep quality are the most used ways to cope with burnout.
Many of the best ways to treat burnout are concrete physical self-care actions. Exercise and eating a nutritious diet has been found to help with low energy, fatigue, and stress. Other ways include therapy who can create a more serious program for you. 
burnout takes a mental toll, with constant exhaustion, brain fog, and poor sleep quality.
Effects of burnout include stress; fatigue; exhaustion; disillusionment; numbing with alcohol, food, or drugs; and loss of interest in otherwise meaningful intimate relationships.

Taking a Moment can support you on your journey to manage burnout.
reduce stress and brain fog while improving sleep quality.
We use natural adaptogens that have been used for thousands of years for their calming properties. Our formulation has been proven by science to have the same effect. By reducing your cortisol levels and activating your alpha brain waves, Moment helps your body manage all types of stress, enhance brain function and improve sleep quality. We also use all-natural ingredients with no added sugar or caffeine, improving your overall health.
create mindful habits.
The best ways to treat burnout are concrete self-care actions. By investing in mindful habits and taking a Moment to enjoy yourself everyday, you can be on your journey to manage your mental health. You can also join our free text-based meditation club by texting subscribe to 72599 to receive 30 days of daily reminders to take a few minutes to reground yourself.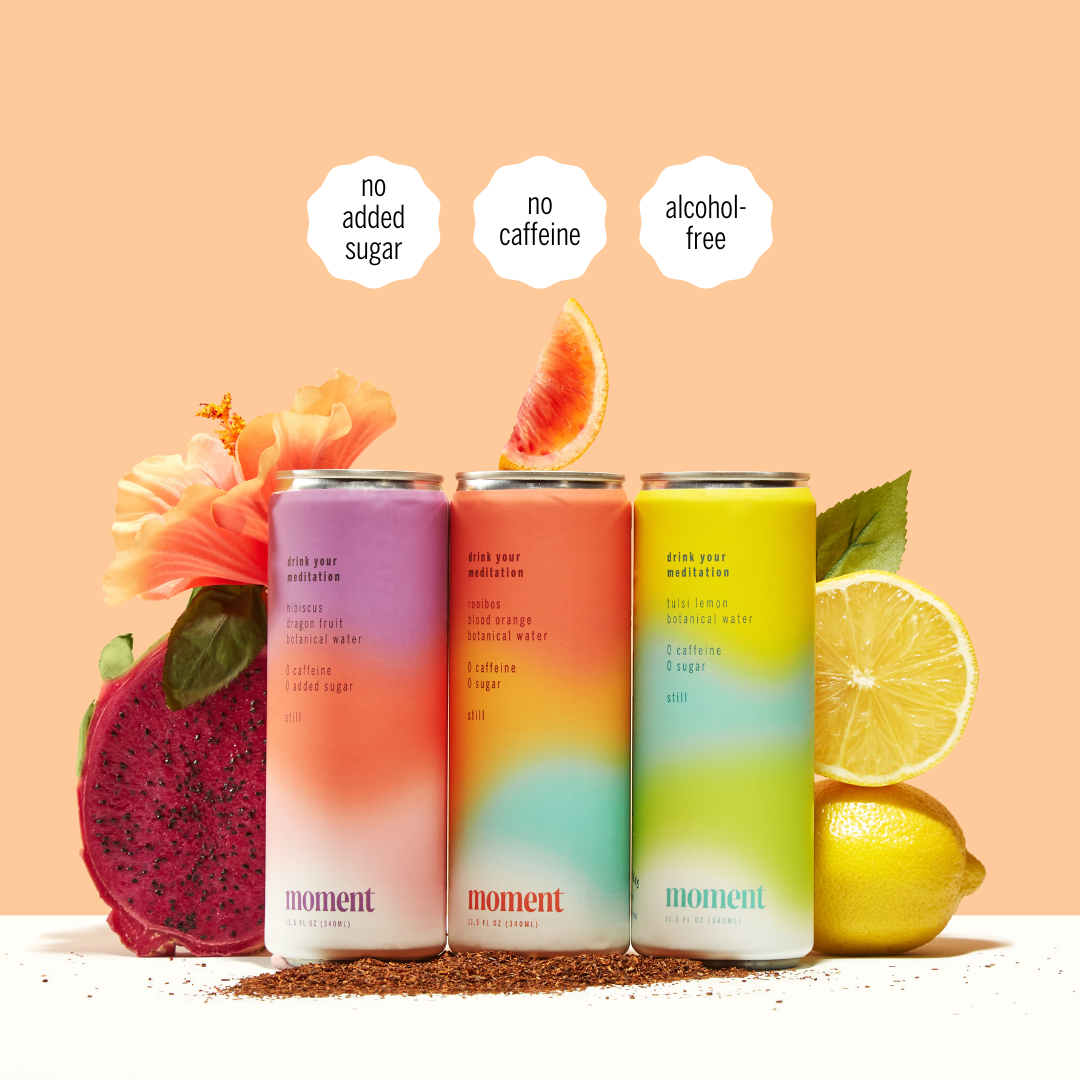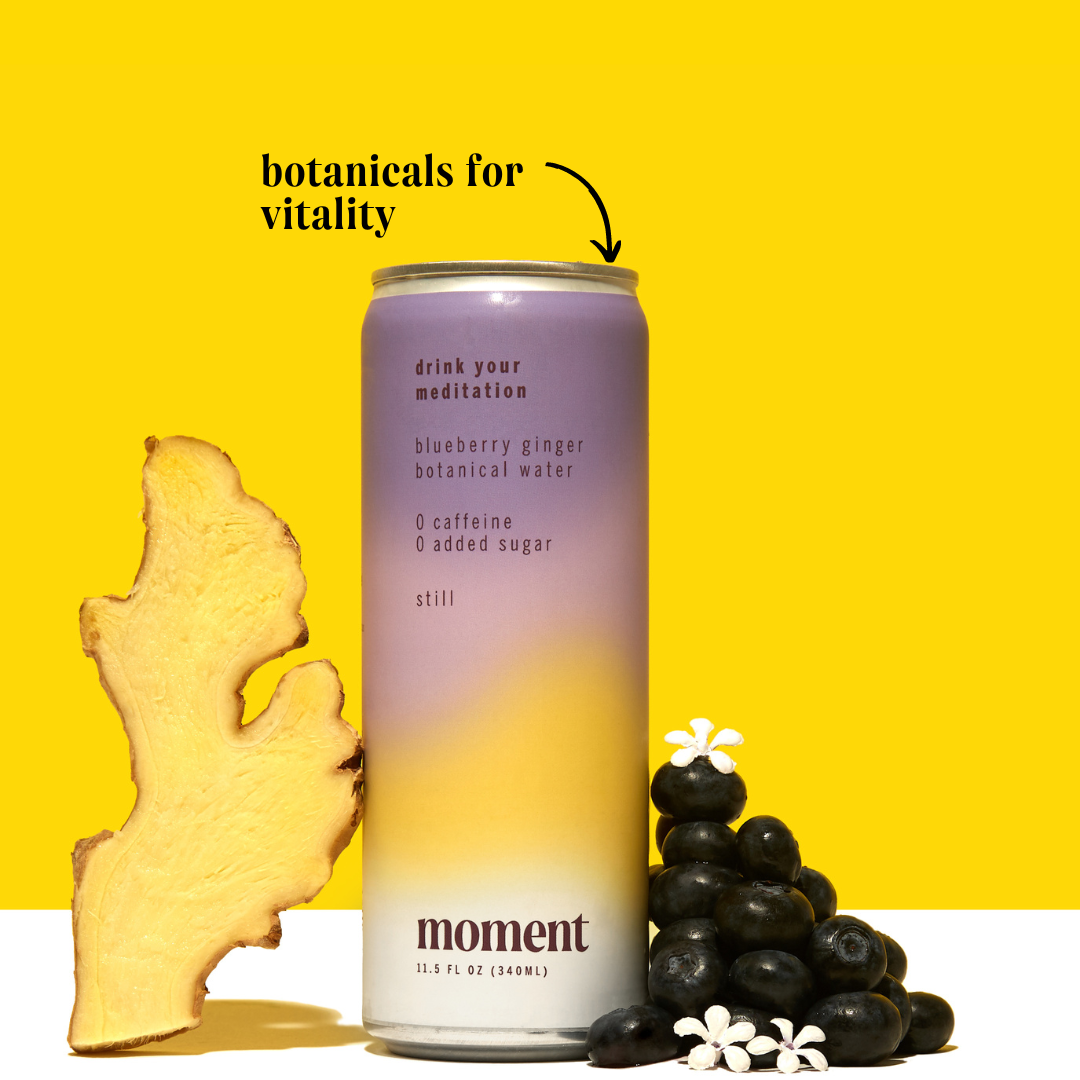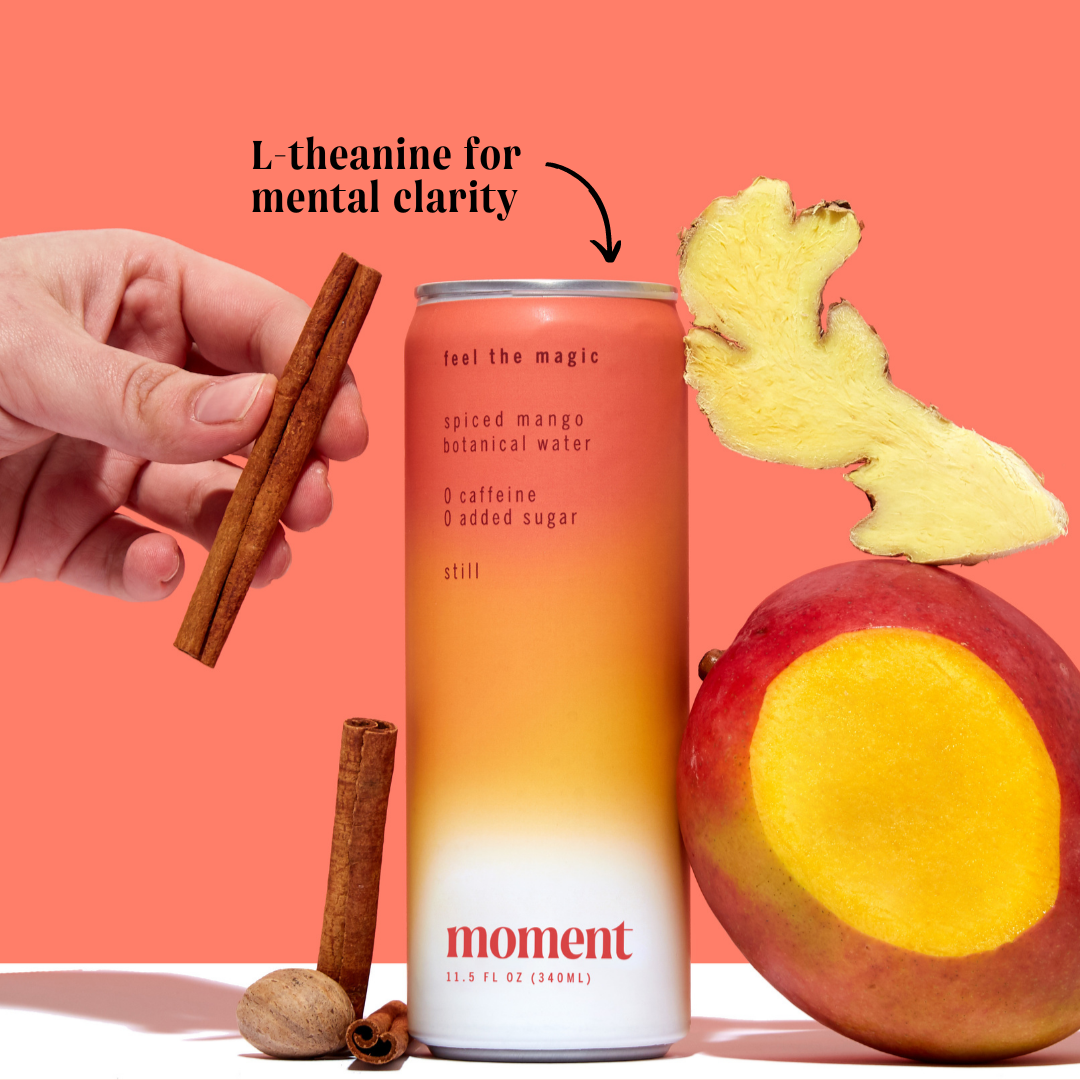 variety 18-pack still
No Added Sugar – All Natural
Pause, Skip, or Cancel Anytime.
free shipping on all orders!