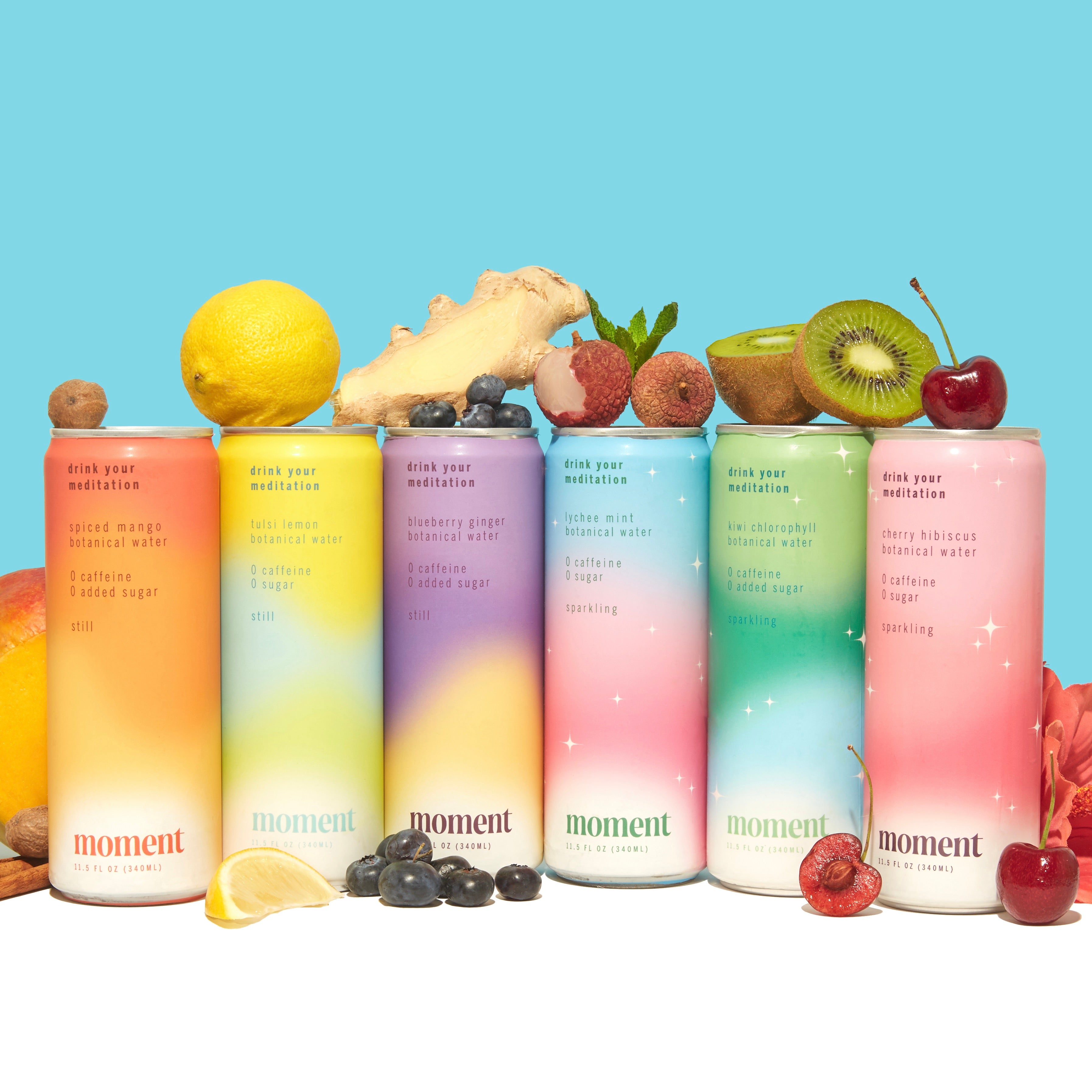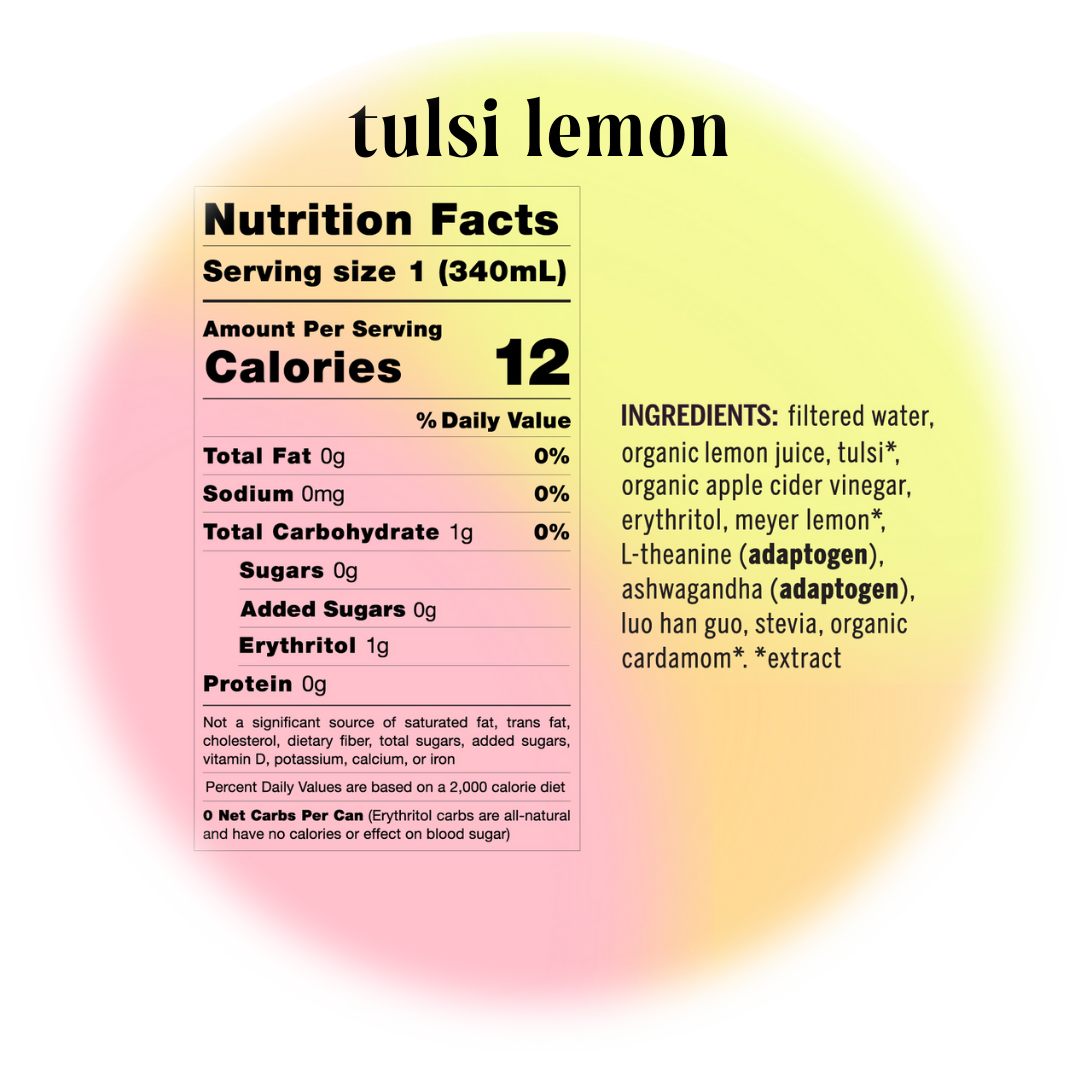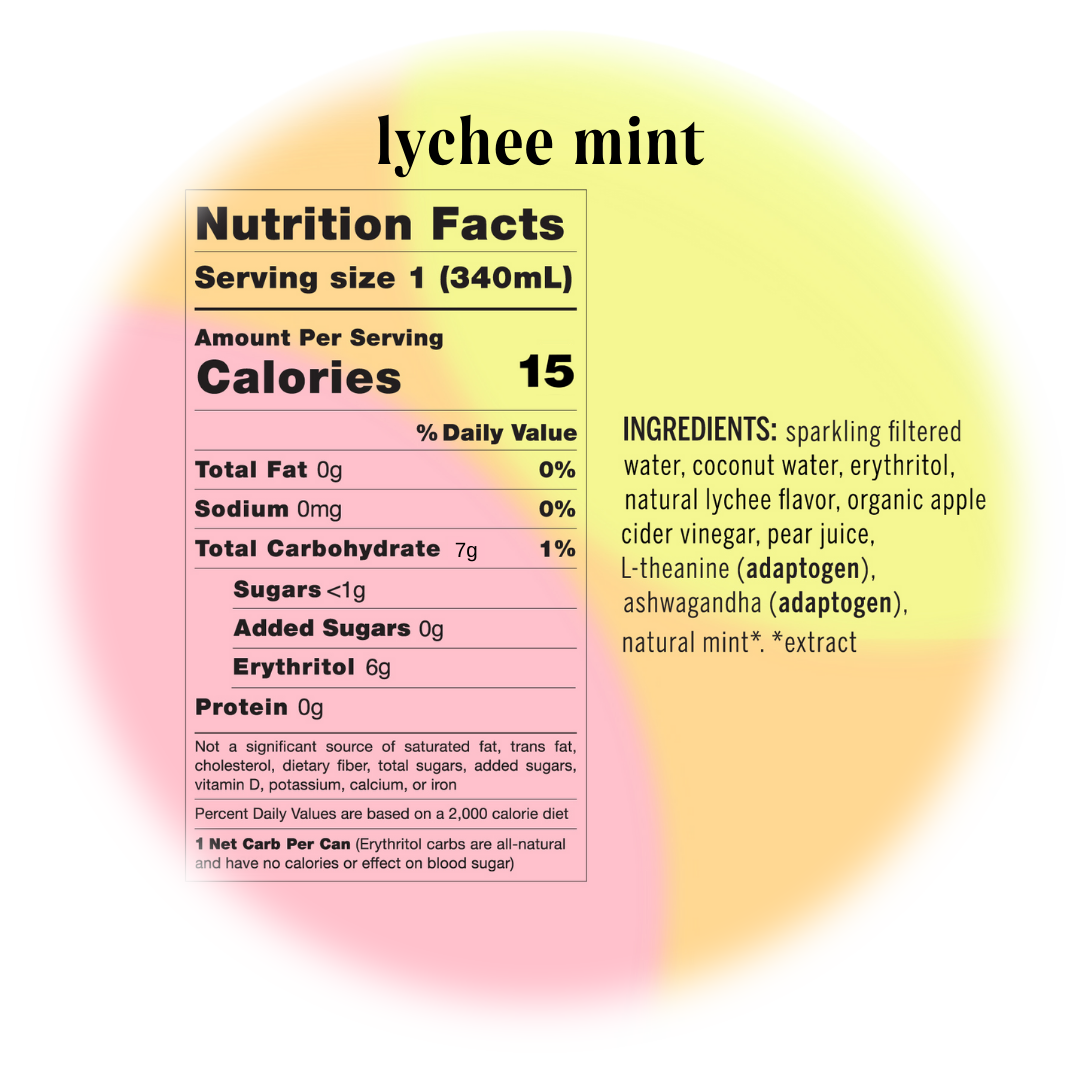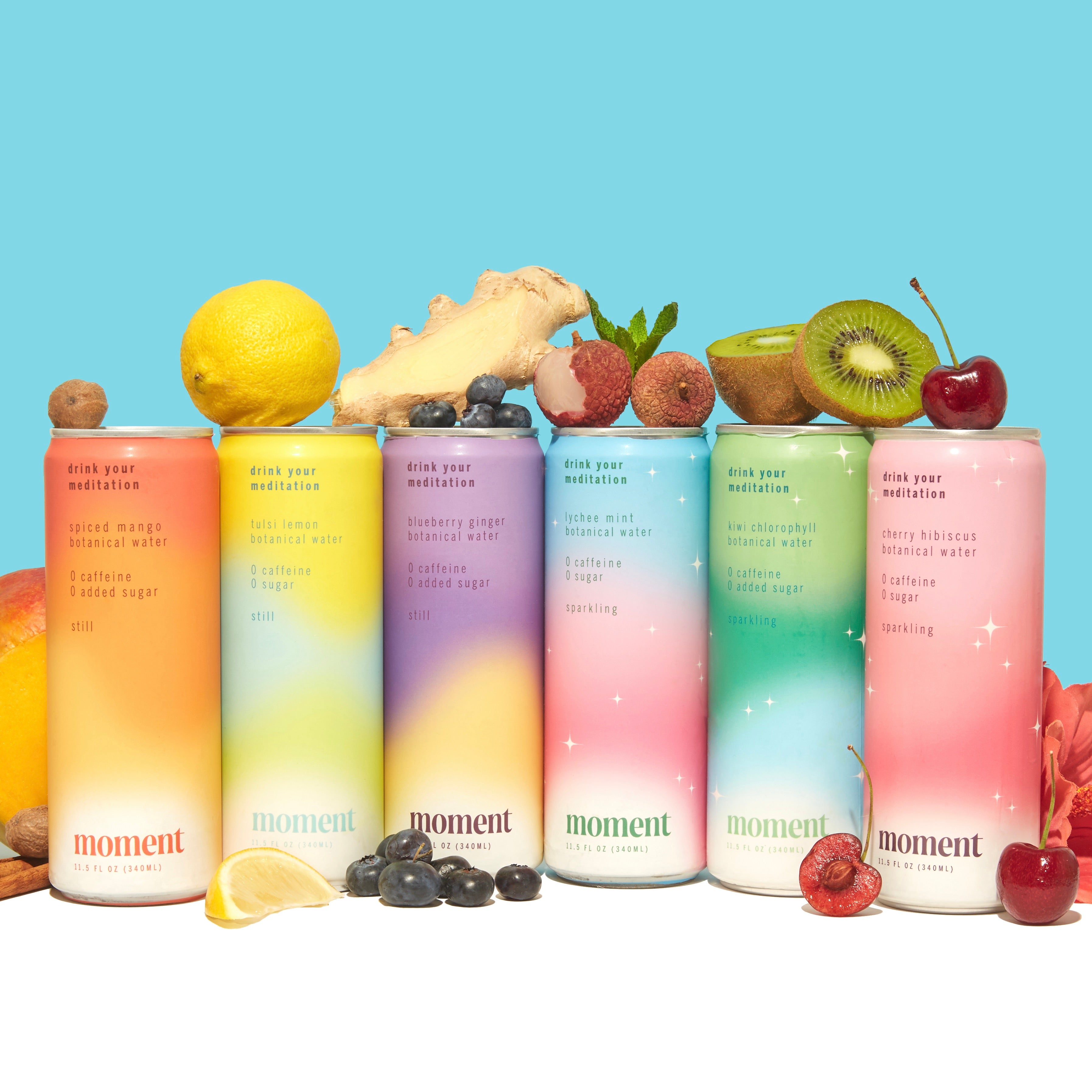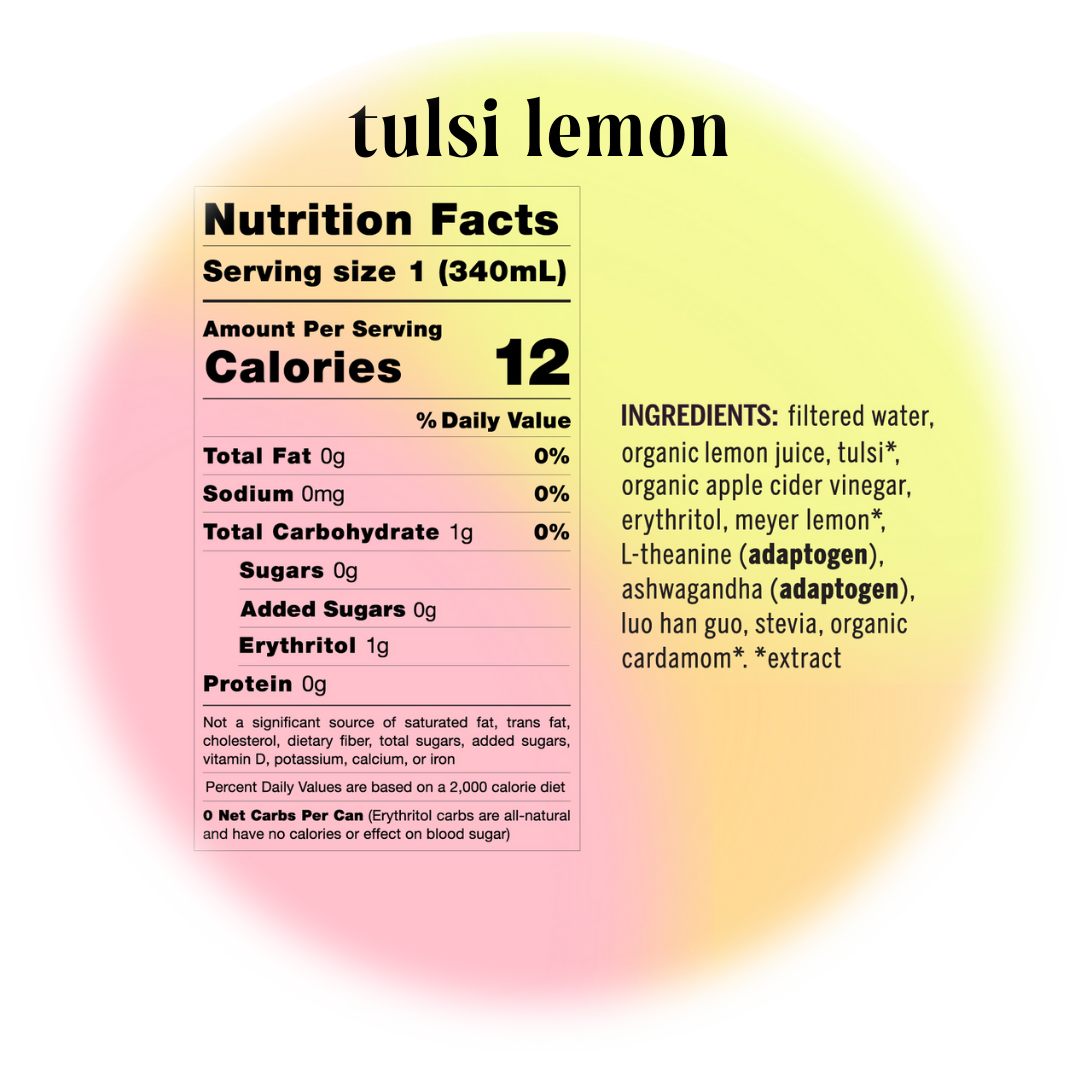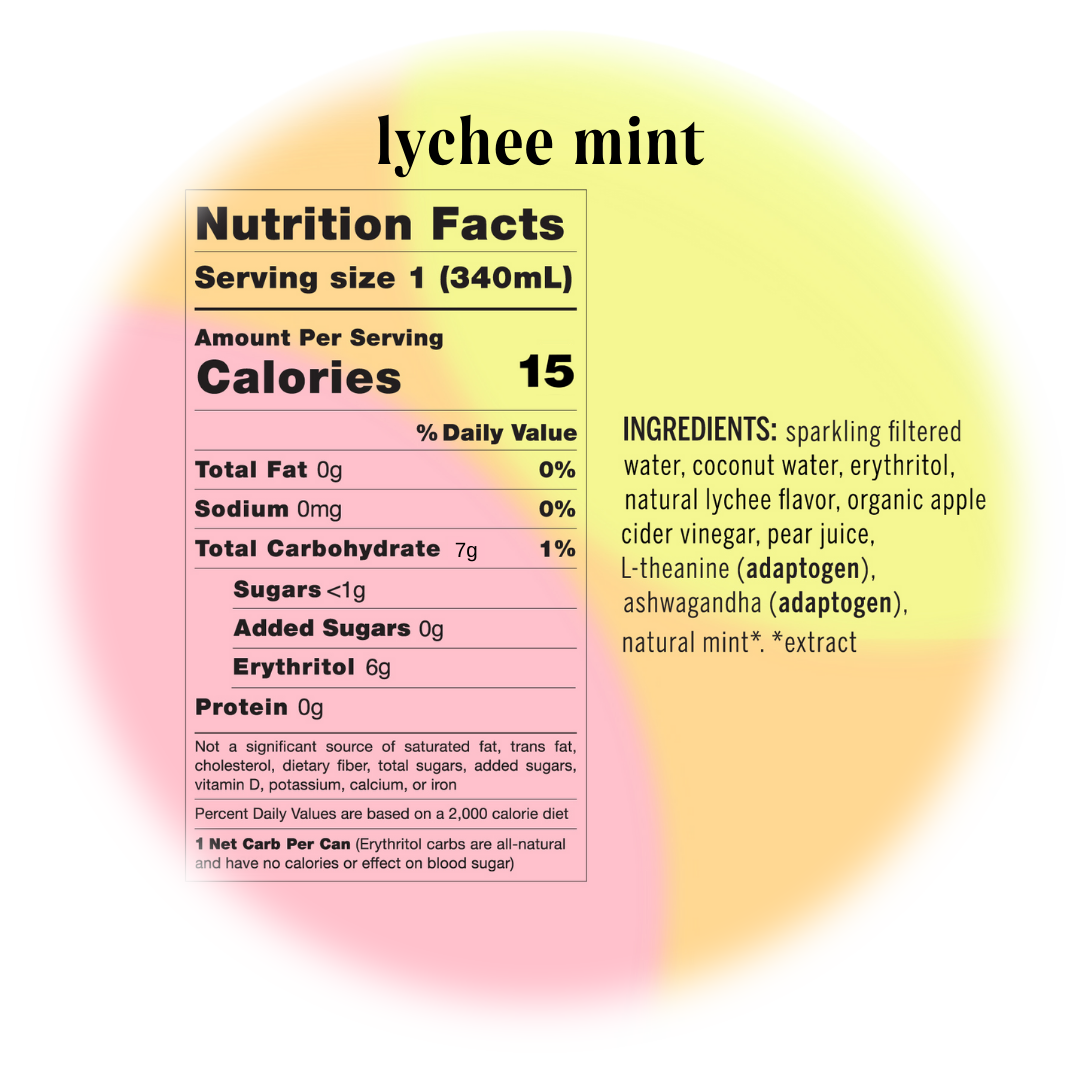 mixed variety 6-pack
6 cans | $26
This bundle comes with 6 cans of still and sparkling Moments. We like to keep it fun and fresh, so we rotate flavors on a regular basis.
Current flavors: blueberry ginger, tulsi lemon, spiced mango, cherry hibiscus, lychee mint, and Lemon Turmeric.
free shipping on all orders!
Sign up to know about our latest drops!
ingredients & nutrition
mixed variety 6-pack
INGREDIENTS
celebrate flavor

Packed with antioxidants and promotes brain health
Relieves stress, balances cortisol levels, and enhances the immune system
Supports gut health and boosts the mood
Increases alpha brainwaves and improves mental clarity

Full of vitamins, reduces inflammation and boosts vitality

Helps lower blood pressure and fight stress
Calms the mind and improves sleep quality and duration

Releases tension and full of Vitamin C

Enhances brain cognitive function and promotes mental balance

Detoxifies the body and elevates the mood
Sweeter than your average lemon and full of powerful nutrients
Helps the body relax and regulates sleep patterns
Boosts immunity and has anxiety-reducing effects
All of the Good
None of the Bad

no

caffeine

no

added sugars

no

artificial flavors
Verified Buyer

What was your favorite flavor?

still blood orange ashwagandha

What do you like about this flavor?

Sweet enough

What can we change about this flavor?

Nothing - its just right

What was your favorite flavor?

still blood orange ashwagandha

What do you like about this flavor?

Sweet enough

What can we change about this flavor?

Nothing - its just right

My wine replacement

I love this drink especially when I'm trying to not drink alcohol! Very calming and delicious!!

Verified Buyer

Are you team still or sparkling?

Team sparkling

What is your fave Moment flavor?

Sparkling Cherry Hibiscus

What do you like about this flavor?

Right amount of flavor,

Sweet enough,

Refreshing,

The taste of fruit,

Calorie/sugar composition

What can we change about this flavor?

Nothing - its just right

Why do you love Moment?

It has 0 added sugar,

Its has stress-reducing effects,

It has no preservatives,

I love the taste

Are you team still or sparkling?

Team sparkling

What is your fave Moment flavor?

Sparkling Cherry Hibiscus

What do you like about this flavor?

Right amount of flavor,

Sweet enough,

Refreshing,

The taste of fruit,

Calorie/sugar composition

What can we change about this flavor?

Nothing - its just right

Why do you love Moment?

It has 0 added sugar,

Its has stress-reducing effects,

It has no preservatives,

I love the taste

Lovely red wine alternative

I have really enjoyed this flavor! Several nights a week, it now replaces my previous nightly glass of red wine, helping me cut back for health and weight mindfulness. It is delicious and relaxing!

Verified Buyer

What was your favorite flavor?

still spiced mango

What do you like about this flavor?

Sweet enough,

The taste of botanicals,

The taste of fruit,

Refreshing,

Right amount of flavor

What can we change about this flavor?

Nothing - its just right

What was your favorite flavor?

still spiced mango

What do you like about this flavor?

Sweet enough,

The taste of botanicals,

The taste of fruit,

Refreshing,

Right amount of flavor

What can we change about this flavor?

Nothing - its just right

Verified Buyer

Are you team still or sparkling?

Team still

What is your fave Moment flavor?

Still Blueberry Ginger

What do you like about this flavor?

Right amount of flavor,

Refreshing,

The taste of fruit,

The taste of botanicals

What can we change about this flavor?

Make it more fruity

Why do you love Moment?

Its has stress-reducing effects,

I love the taste

Are you team still or sparkling?

Team still

What is your fave Moment flavor?

Still Blueberry Ginger

What do you like about this flavor?

Right amount of flavor,

Refreshing,

The taste of fruit,

The taste of botanicals

What can we change about this flavor?

Make it more fruity

Why do you love Moment?

Its has stress-reducing effects,

I love the taste

Blueberry fan

Look forward to receiving this subscription every month!

Verified Buyer

Are you team still or sparkling?

Team still

What is your fave Moment flavor?

Still Blood Orange Ashwagandha

What do you like about this flavor?

Refreshing

What can we change about this flavor?

Nothing - its just right

Why do you love Moment?

Its has stress-reducing effects

Are you team still or sparkling?

Team still

What is your fave Moment flavor?

Still Blood Orange Ashwagandha

What do you like about this flavor?

Refreshing

What can we change about this flavor?

Nothing - its just right

Why do you love Moment?

Its has stress-reducing effects

Taste Great

Good product, just expensive
Reviews Loaded
Reviews Added