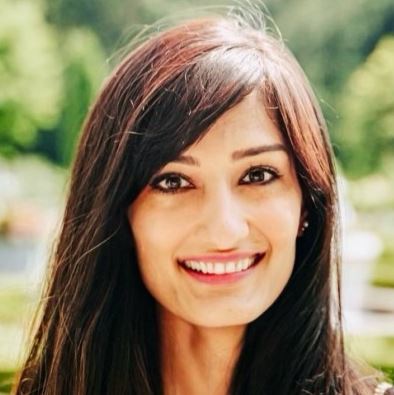 Dr. Khan grew up in Georgia and graduated from Emory University with a BBA with highest distinction. She attended Yale School of Medicine where she took an extra year for clinical research, wrote a thesis, and participated in international global health electives.
Dr. Khan began her medical training at her top choice for residency, Massachusetts General Hospital's anesthesiology program. After some time in the operating room, she decided to pursue a public health oriented field. She subsequently completed residency training in Occupational and Environmental Medicine at the Icahn School of Medicine at Mount Sinai, where she was Chief Resident and inducted into the Alpha Omega Alpha Honor Society. While in residency, she simultaneously enrolled in the Master of Public Health program at the Icahn School of Medicine at Mount Sinai, and was inducted into the Delta Omega Honorary Society upon graduation. Throughout her education and training, Dr. Khan has mentored numerous pre-medical students applying to medical school, and is passionate about teaching and mentoring at all levels of medical education.
Dr. Khan is passionate about arts, theater and traveling.